Chaplain, Fr. Julio Lagos
Growing up in Argentina and the United States (St. Louis, Missouri) my faith was rooted in my parent's example and many unrelated happenings that led me to seek God's path in my life. After studying history at Northwestern University (Chicago), I moved to Canada in 1992 to study law at the University of Ottawa. From 1995 onwards, I worked as a civil litigator in Ottawa before pursuing more studies at McGill University and moving to Toronto where I focused on environmental law and policy issues. Leaving for Rome in 2006 for theology and canon law coursework, I was ordained as a priest of Prelature of Opus Dei in 2010.
I love the majestic beauty of SFU's mountain campus and consider it a great blessing to be immersed in SFU life as the Catholic Chaplain. I'm always available for a good conversation or a hike!
Chaplaincy Support, Lioba (Eun Sook) Na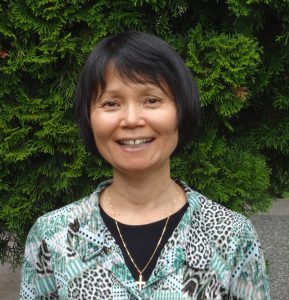 I discovered and felt to be called to realize Jesus' last prayer "May they all be one" (Jn 17:21) when I was a university student in Korea. I dedicated my life to further the achievement of this goal through my commitment to the Focolare Movement. By building unity with people of different cultures, races, and religions I have experienced that we are all truly all brothers and sisters in the one Father. My life's adventure has seen me living in Italy, Switzerland, Malta and currently in Vancouver. Besides meeting people and sharing life's experiences, I love reading, watching ballet, acting dramas and playing board games.
CCO Missionaries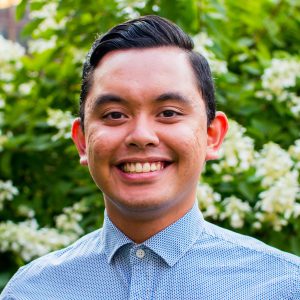 Joseph San Jose
I am a disciple, husband, father, and missionary with CCO. I  love playing music, leading worship, and helping people find answers to their deepest questions about who God is, and what He may be calling people to do. I also love to work out, read books, play board games, and sing "Baby Beluga" with my daughter.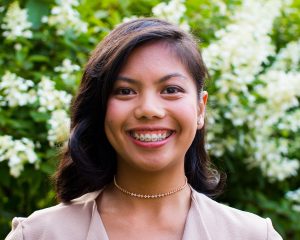 Shannelle Bautista
I am originally from Toronto and recently moved to Vancouver this August to serve with the CCO SFU team for this year. Us, Toronto people, love late night bubble tea runs and board game cafes!